1 August 2023 · News
In the first Xtra Insights survey of Hamilton in five years MIXX FM Hamilton is well ahead (33.6 for all audiences 10+, up 1.1) with Ace Radio Network stablemate 3HA the nearest behind, down 1.7 to 21.1.
MIXX was up in all day parts, except afternoons but still 15 points ahead of 3HA.
The survey will trouble the ABC who have recently made changes to their regional Victorian announcer roster. Listeners to ABC South West Victoria more than halved, down 5.9 to 4.4 for all audiences 10+. There were more than 5 point losses in all day parts and weekends. Evenings were down 13.9 with a cumulative audience loss of 3600.
MIXX's cumulative audience was up by nearly 4000.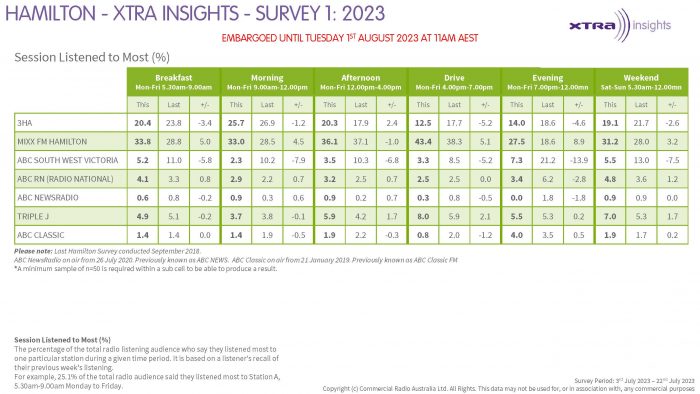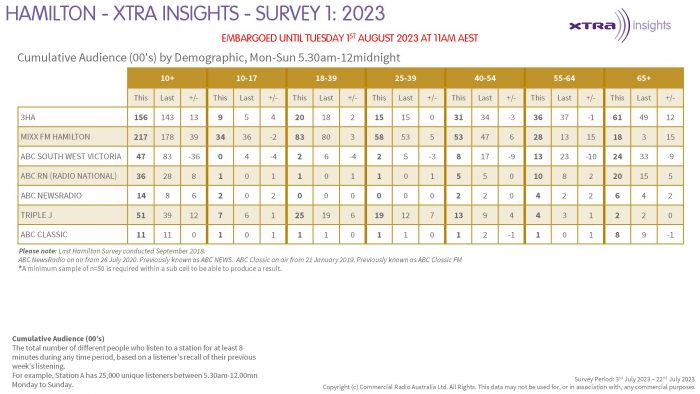 Story courtesy of RadioInfo Australia