Do you remember Adelaide's most legendary radio stars? (Courtesy of Adelaide Advertiser)
They provided the soundtrack to our youths – spinning the songs that made us dance and providing the banter that made us laugh. Some are still at the coalface in the rough and tumble world of radio, others have turned their backs on broadcasting and pursued more regular careers. The Adelaide Advertiser takes a look back at the radio stars of yesterday.
JEFF ALLIS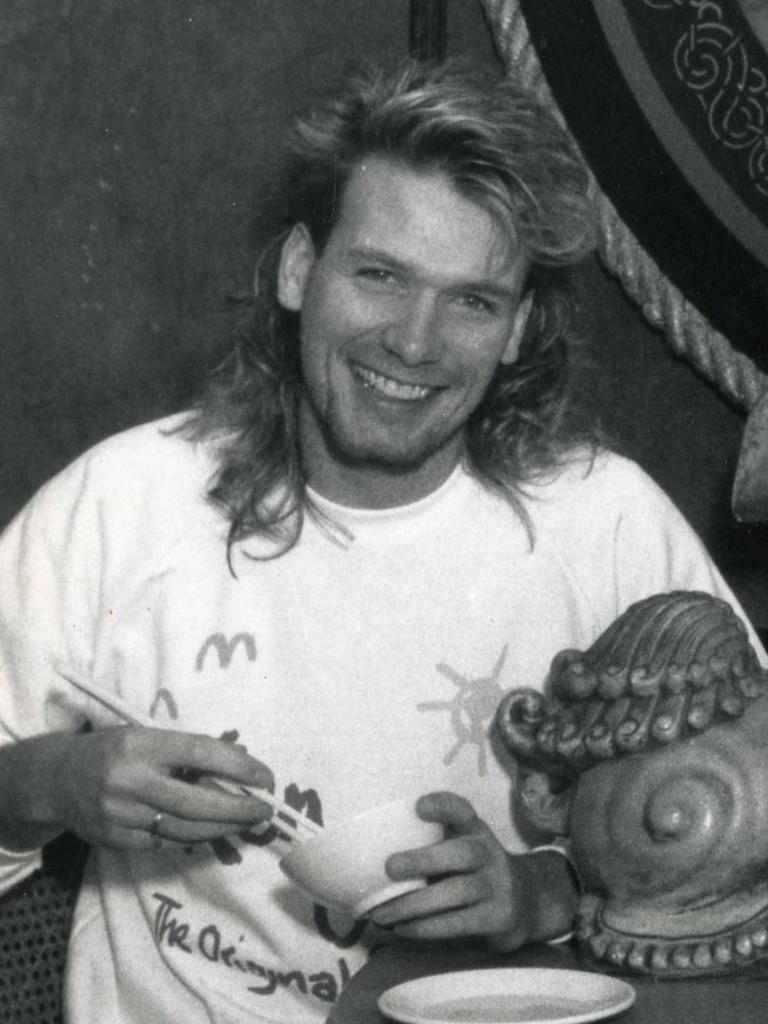 Jeff Allis in his SAFM days.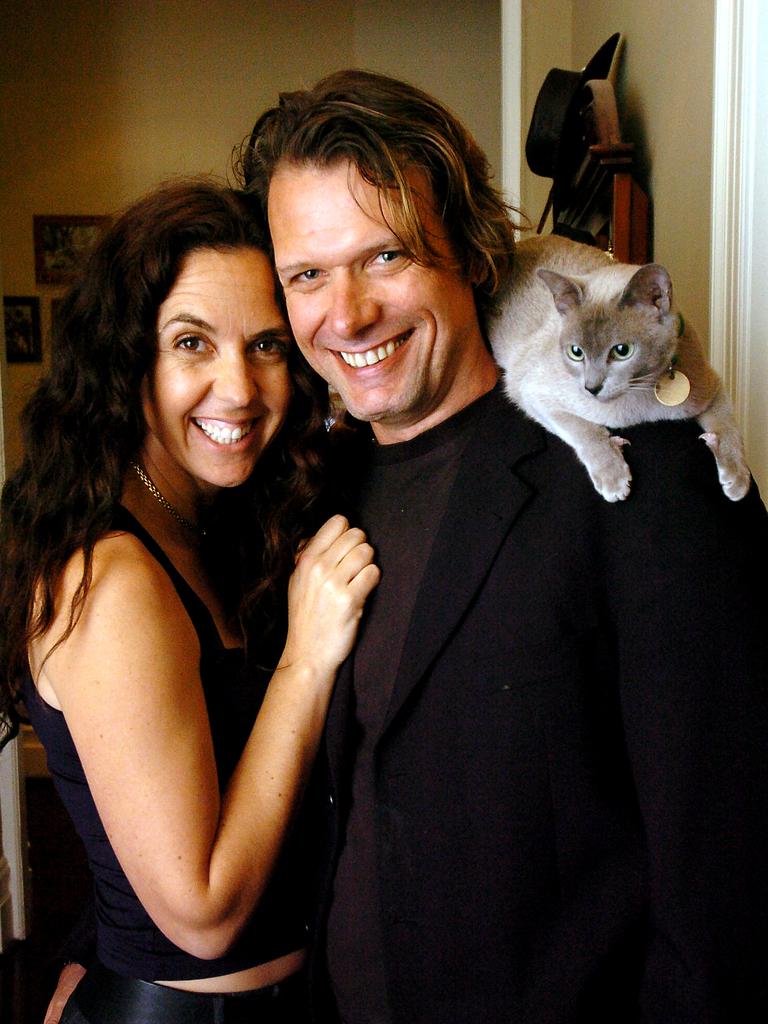 Janine Allis and Jeff Allis with their cat Ash at home in Melbourne.
With a full-on frosted (and quite possibly permed) mullet, you couldn't say Jeff Allis had a good head for radio in the 1980s. Which was why SAFM's spunky announcer was also the host of Channel 7 music shows Trax – The Music and Top 40 Video. Staring as SAFM's mid-dawn "graveyard" shift announcer, Allis worked for Austereo – which was founded here in Adelaide – for about 20 years, rising through the ranks to become national program director. He left radio in 2007 to expand Boost Juice, the biz he founded with his squeeze, wife Janine Allis. Now called company Retail Zoo is a beast of a biz which is home to Boost, Salsas Fresh Mex and Betty's Burgers and CIBO Espresso.
FUN FACT: Allis gave Hamish and Andy and Kyle Sandilands their big breaks.
MEL GREIG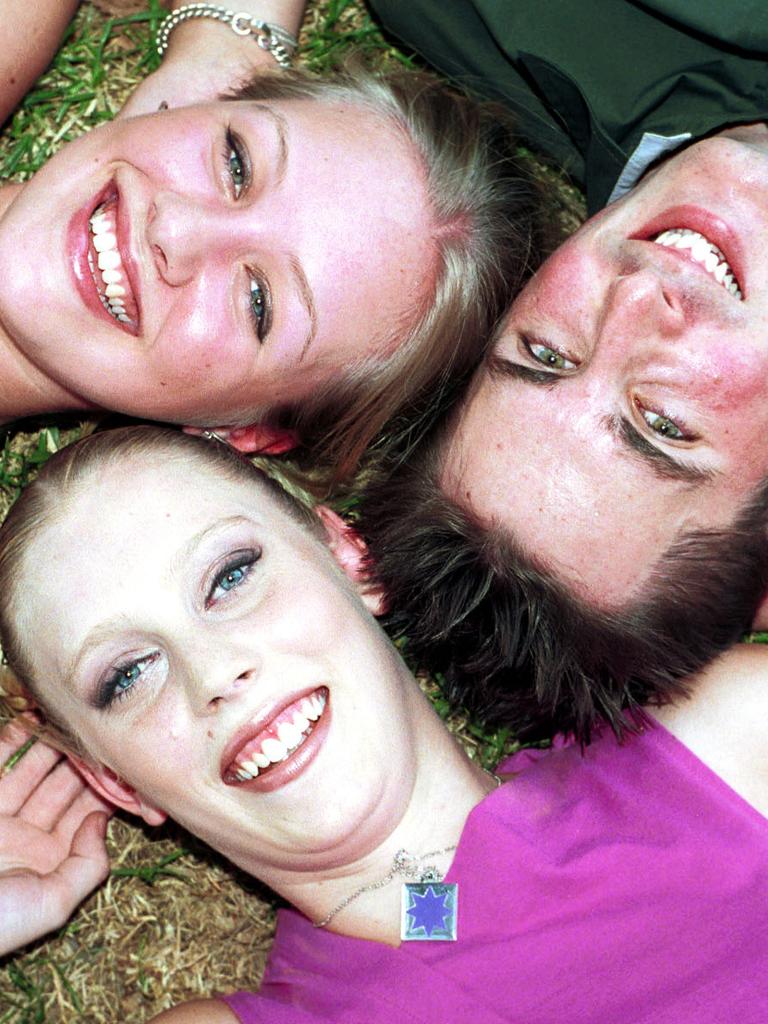 Fresh FM radio presenters Olivia, Heath and Bambi (Mel Greig) in 2001.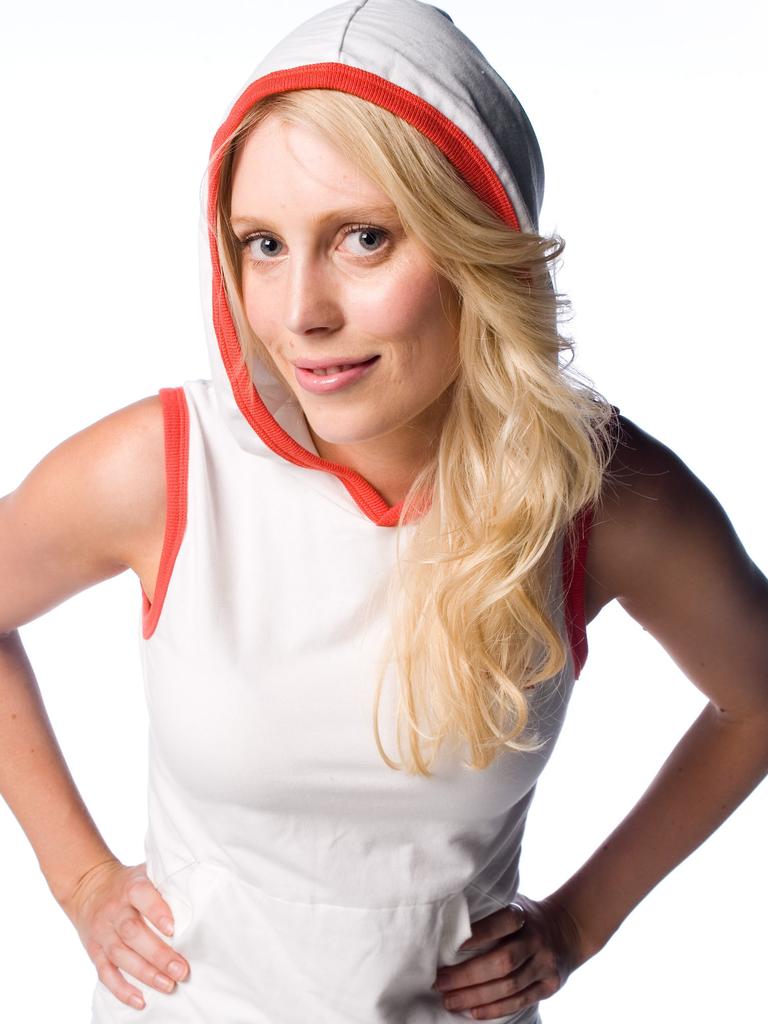 Greig in her Nova days.
Once upon a time there was a 16-year-old known as Bambi who was a volunteer DJ at community radio station Fresh FM. In the mid-2000s Bambi ventured out into the world of mainstream media, first working at SAFM, where she started going by her real name Mel Greig. In 2007, Greig moved to rival station Nova 919, where she seemed to be on-air morning, noon and night, until Christmas Eve 2010 when she was shown the door. Greig wasn't fazed – she had big plans, and, with her sister Alana Munday, she appeared on the Amazing Race. Next came a gig at Mix 102.3, followed by a national role on Sydney station 2DayFM's Hot 30, interviewing global stars such as Justin Beiber and Rihanna.
But then Greig made world headlines when she and co-host Michael Christian made a prank call to a London Hospital asking about the birth of a royal baby and the nurse who answered the call tragically took her own life. Greig stayed away from radio for three years, but appeared on Celebrity Apprentice Australia in 2015.
Not long after she worked at Wollongong station Wave FM before leaving for "personal reasons" to return to Sydney in 2018. These days Greig – who has also been a columnist and commentator – is living on the Gold Coast working as a brand spokesperson and PR manager. After becoming an accredited foster carer last year, she's studying Certificate IV in child, youth and family intervention.
FUN FACT: Greig's pet pooch, Mia, who just happens to be a moodle (a hybrid of a maltese and a poodle), has her own Instagram account, @moodlemia
GREG FLEET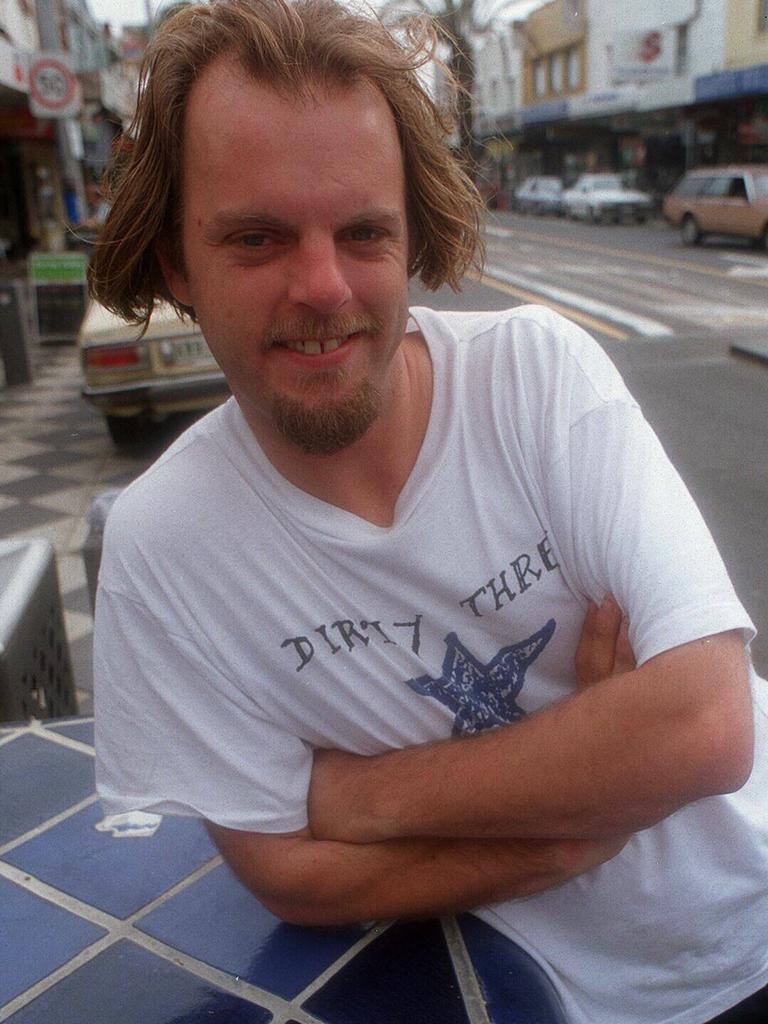 Greg Fleet in 1996.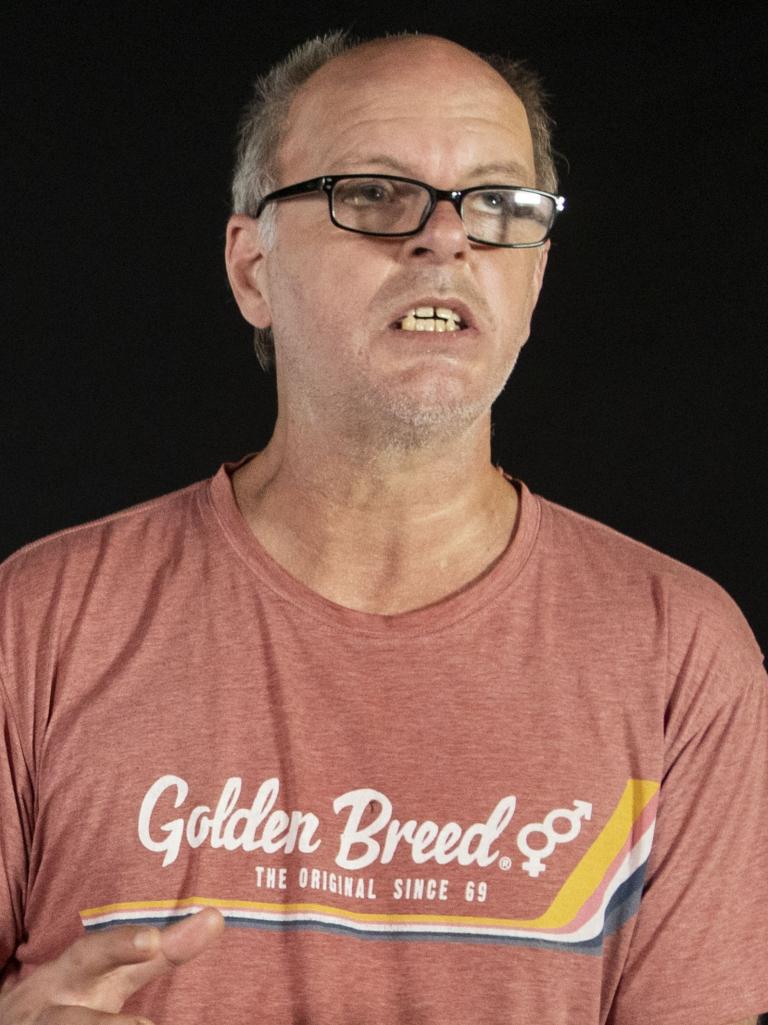 Greg Fleet today. Picture: Lisa Tomasetti
Comedian, actor and author Greg Fleet had what was a rather – pardon the pun! – fleeting stint on SAFM in 2002. He co-hosted breakfast with James Brayshaw and the late Richard Marsland for a year during which time he was headhunted by Sydney station 2Day FM for its brekky show with Wendy Harmer.
The following year he starring a one-man play called Radioville – Population One, about the rise and fall of a DJ who lands a big gig and flops.
While Fleet departed SAFM in 2002, it's like he never left Adelaide. He's performed at every Fringe since 1988, this year alongside boarding school chum Ian Darling in The Twins in which they portray themselves, exploring their friendship and personal triumphs and foibles including Fleet's addiction to heroin.
FUN FACT: Back in the 1980s, Fleet was on Neighbours as Dave Summers the driver responsible for the death of the much-loved Daphne which left her hubby Des devo, along with the whole of Australia and the UK where the soap is still huge. Reminiscing in 2002, Fleet told The 'Tiser he had no regrets: `"I figure if you're going to be in a show like that you should at least kill one of the main characters."
JOHN "PEMBO" PEMBERTON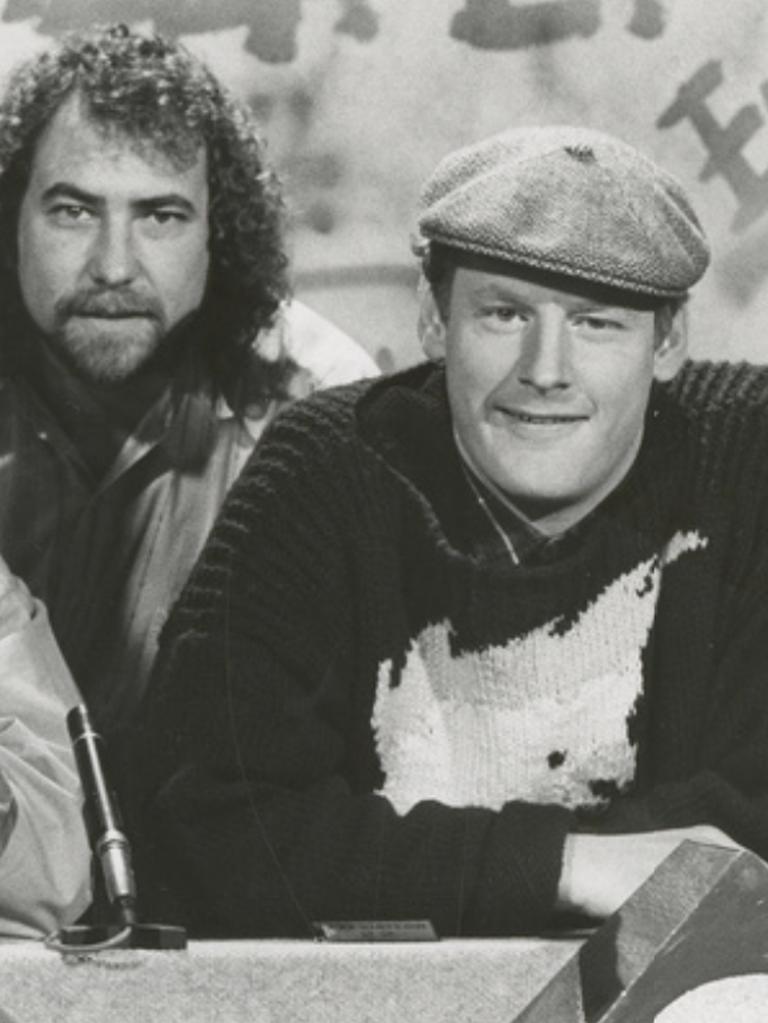 John Pemberton (right) with David Day in 1985.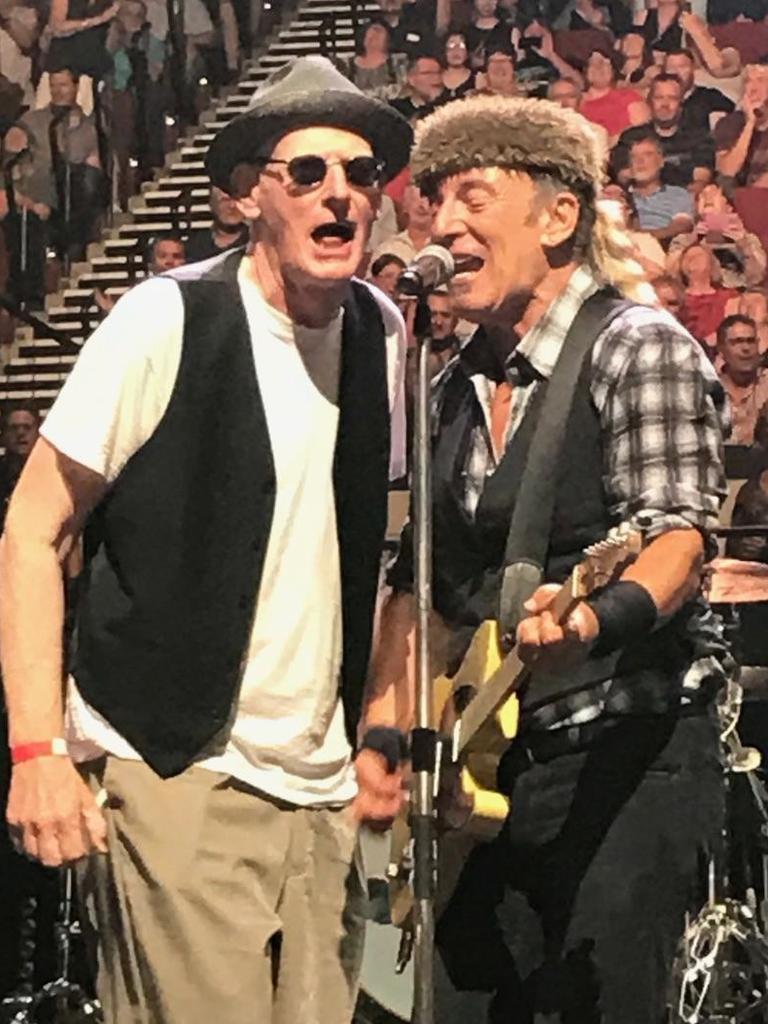 John Pemberton on stage with Bruce Springsteen in 2017.
Is there an Adelaide station this radio legend, who has an encyclopaedic knowledge of music, hasn't worked at? Pembo started here at 5KA in 1980. It wasn't his first radio rodeo either.
He kicked off his career aged 22 in the 1970s in the wilds of North Queensland. In 1985 he moved to SAFM, and four years later was named Australian radio's best music personality in the industry's national awards. In 1992 he got the seven year itch and made the switch to Triple M to help launch that station, staying for five years. Next, he became the resident music guru for FIVEaa where he was heard on-air with Amanda Blair and Belinda Heggen, who got her start at The Advertiser back in the noughties. These days you'll still hear Pembo doing voice overs on radio and TV and see him around town promoting and compering live shows – the most recent being the 50th Anniversary of The Myponga Pop Festival at Thebby Theatre.
FUN FACT: Also famous for his Pembo's Radio Show Band, he's shared the stage with Bruce Springsteen when The Boss played the Adelaide Entertainment Centre in early 2017. Knowing Springsteen was a huge fan of the early 1950s American sitcom The Honeymooners, Pembo and his friends went along dressed up as characters from the show. Pembo, who went as sewer worker Ed Norton, made a sign saying, "Let Norton and The Honeymooners sing Brown Eyed Girl with you in G" and got their wish!
AMBER PETTY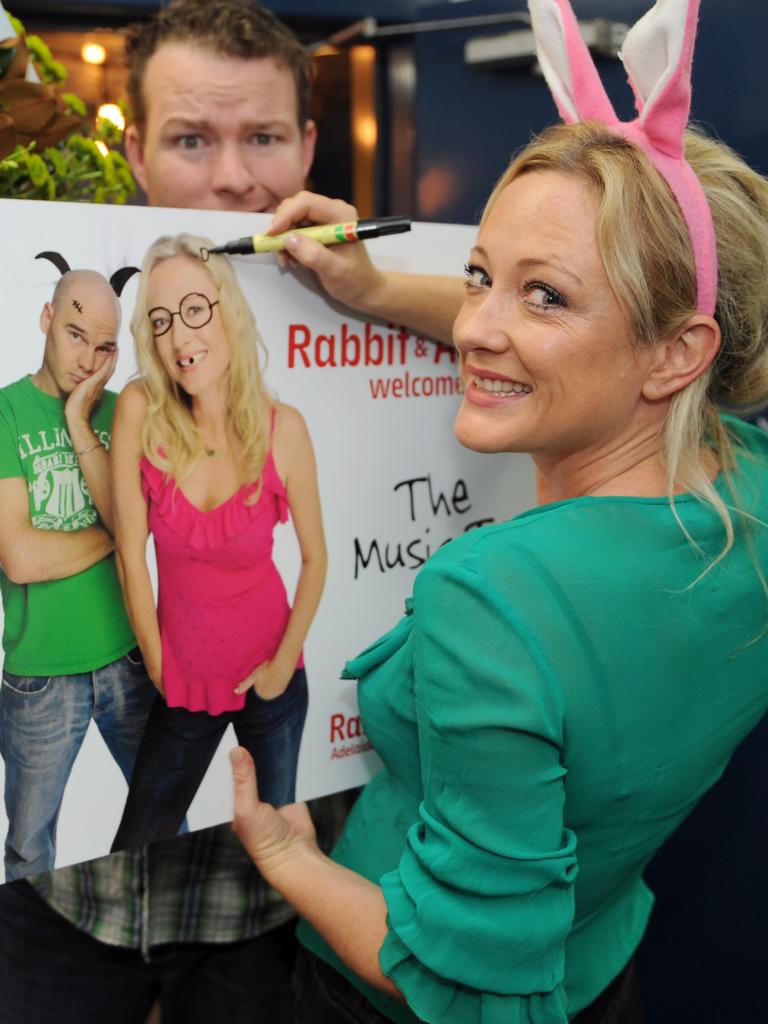 Amber Petty after her last shift with SAFM.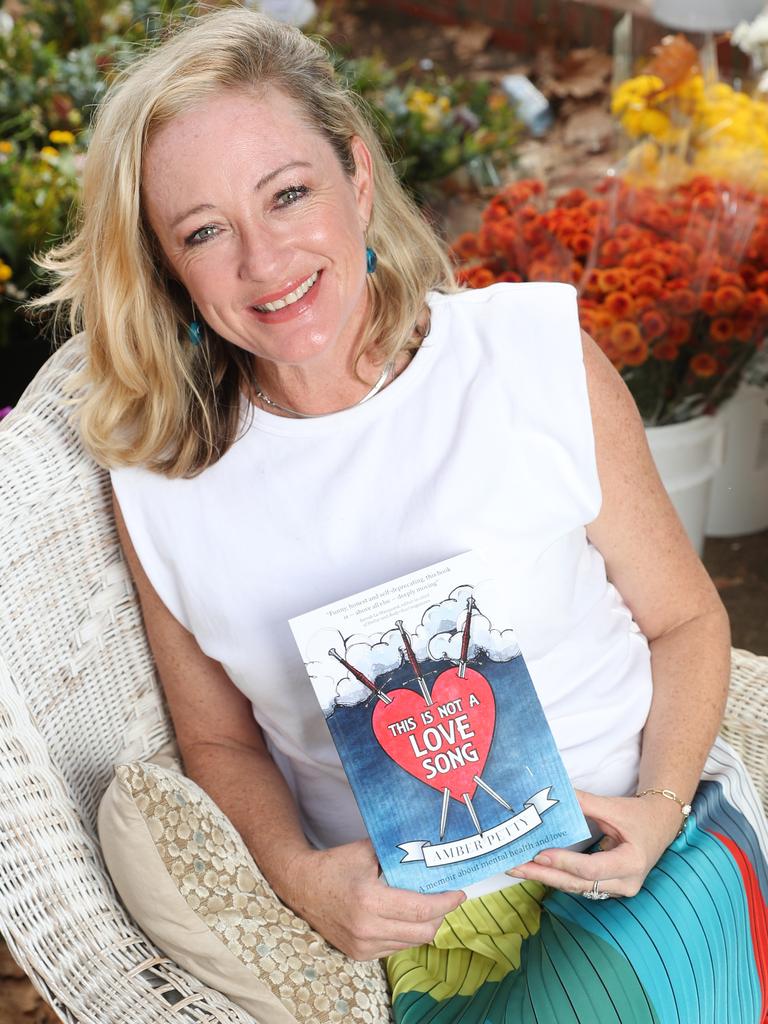 Amber Petty in 2021. Picture: David Crosling
What is it with almost everyone in radio having a nickname? Back in 2007 when SAFM announced its new brekky team, it was Dave "Rabbit'' Rabbetts, Dale "Louie'' Lewis and Amber Petty who didn't have one … but it may as well have been "Princess Mary's BFF".
All anyone could go on about was the fact that she was a Danish royal bridesmaid – even though Petty pretty much zipped her lips – like a good bestie would – when anyone brought up the subject. After three years Petty said "later" to her then co-hosts Rabbit and Andrew "Cosi" Costello (another nickname!) and skipped brekky radioland to begin her journey towards a career in wellness.
Fast forward a decade and Petty has become a foster mum, hosted and produced podcasts such as The Australian Ballet's Meet Me At The Barre and opened The Tarot Tea House in Melbourne, where she is based, with a group of like-minded souls. She's also recently released a self-published memoir, This Is Not A Love Song, and is on her way to Adelaide for a book-signing.
FUN FACT: Petty was born into "royalty". Back in the '70s her late father, Ian, was a "carpet king" – with a fake gold crown – on TV ads for his business Carpet Kingdom.
JODIE J HILL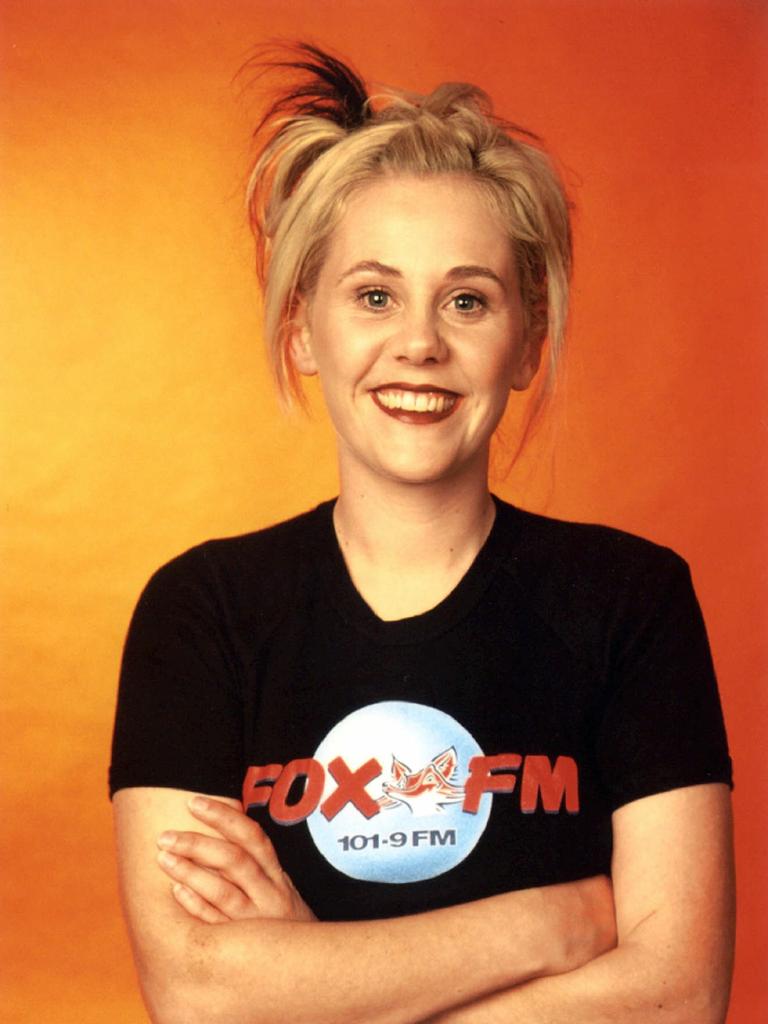 Jodie J Hill in 2001.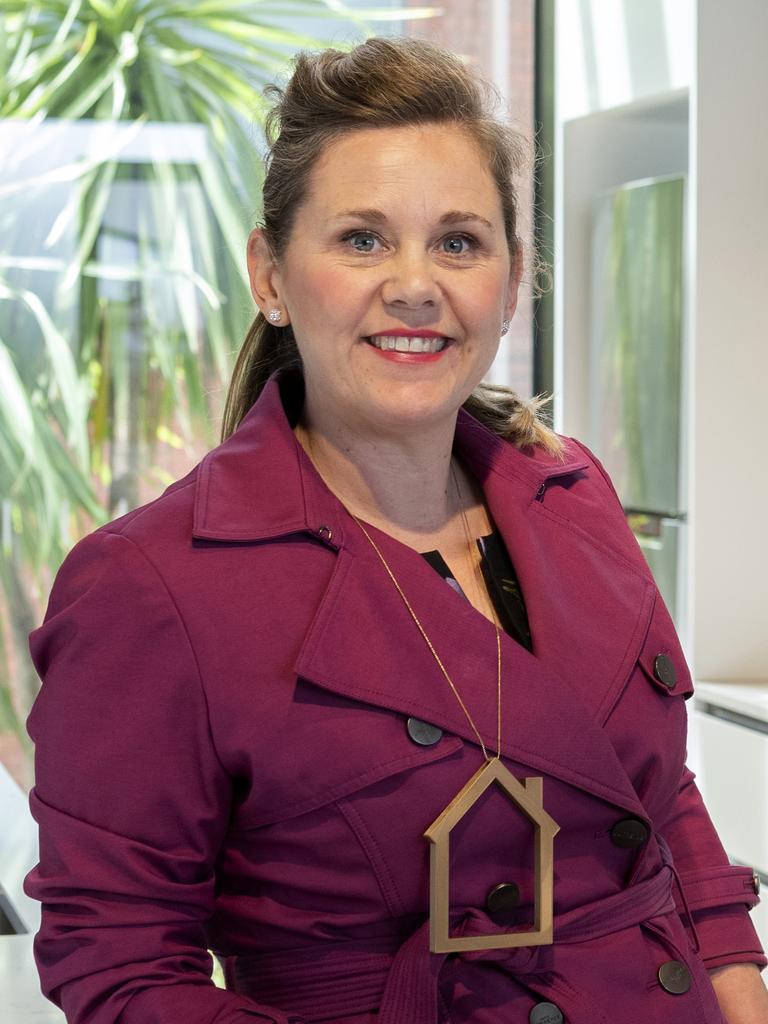 These days Hill works in real estate.
These days Hill's a real estate gun in Melbourne, selling homes and managing properties, however she's still a comedian at heart.
She had a hit Fringe show with Flirting With Danger in 2015, has performed alongside the biggest names in Australian comedy, including Dave O'Neil and Charlie Pickering, and worked as a reporter on the groundbreaking ABC youth program Recovery.
Her big radio break came when she launched Nova 919's breakfast show in Adelaide – her hometown – with Julian "Jules" Schiller, Tony Moclair and Ryan "Fitzy" Fitzgerald in 2004.
Hill worked with Nova until 2006, when she returned to Melbourne with husband Andy and baby Tasman.
FUN FACT: Jodie was the winner of an episode of Ready Steady Cook in 2012. Go Team Capsicum!
TONY MOCLAIR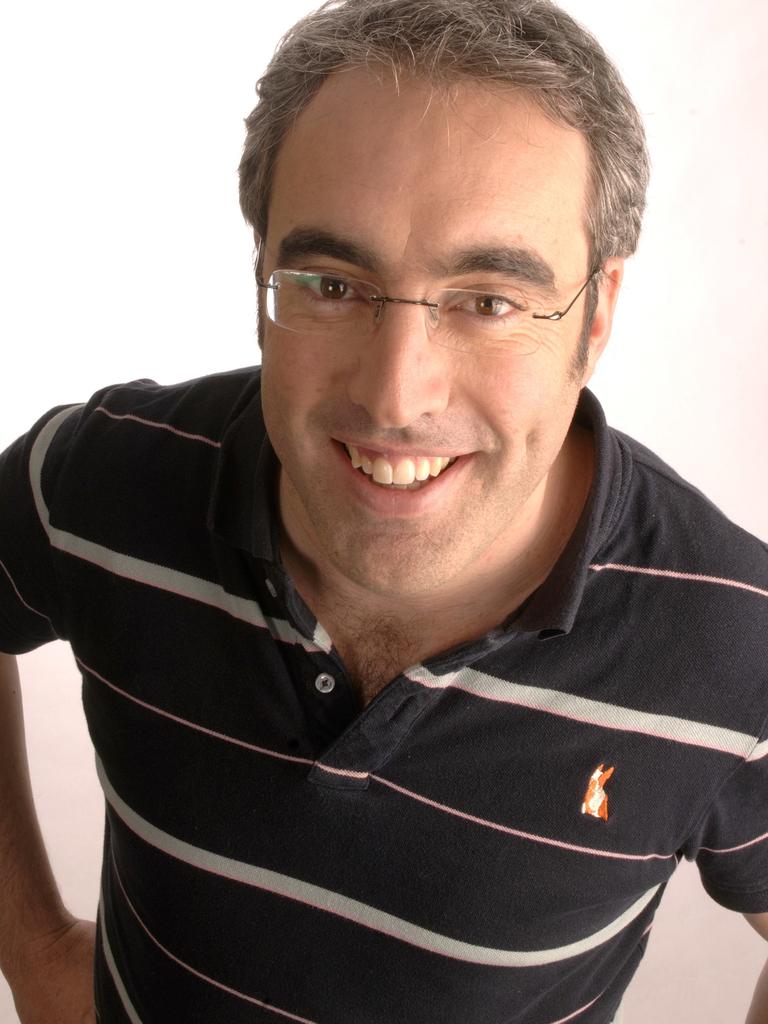 Tony Moclair now works for 3aw in Melbourne.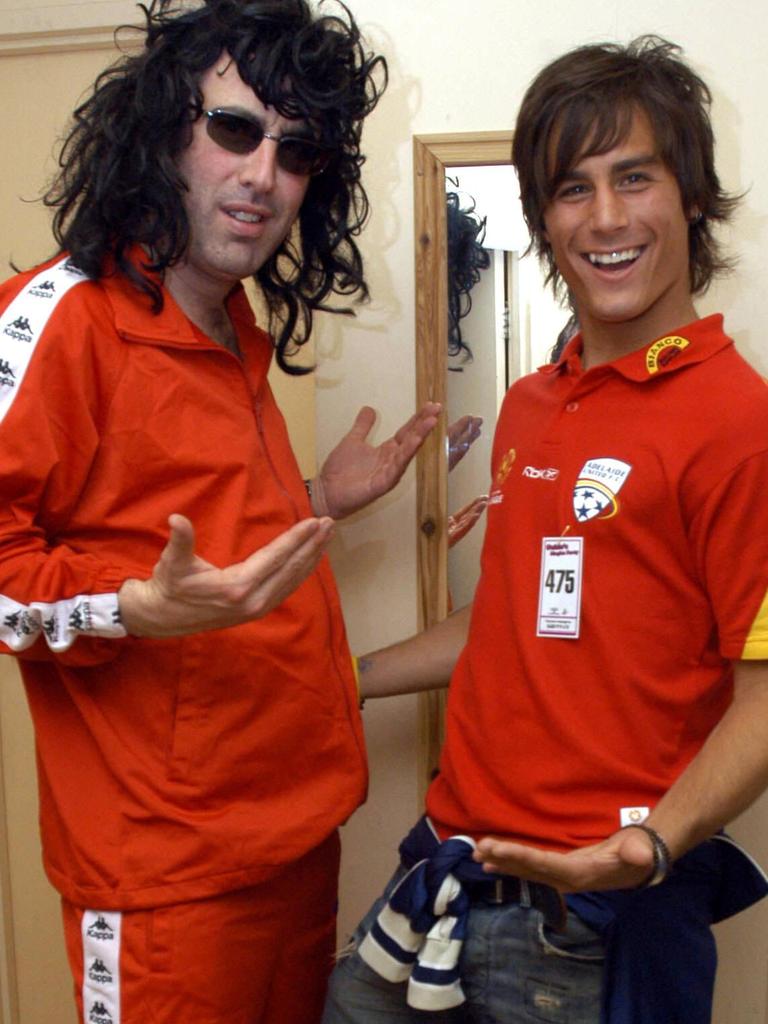 Moclair as Guido Hatzis with Adelaide United player Tony Hatzis.
Moclair was on board with Nova 919's breakfast from the very start, trading witty quips with Jodie, Jules and Fitzy.
However he's probably best known for his hilarious Greek-Australian character Guido Hatzis. Hatzis, who was voiced by the Irish-born Moclair but created by both Moclair and Schiller, was narcissistic, self-absorbed, politically incorrect and funny as hell. The character, who'd likely be cancelled today, won two ARIA awards and cracked the top ten with his second LP.
Moclair went on to be the popular co-host of Australia Overnight with Bianca Johnston on Melbourne's 3AW, before being unceremoniously dumped last year. Audience outrage, and an accompanying petition, saw Moclair and Johnston reinstated.
FUN FACT: Australian cricketer Brad Haddin was nicknamed Guido by Matthew Hayden because of the way he spoke.
LISA "MILLY" MILLARD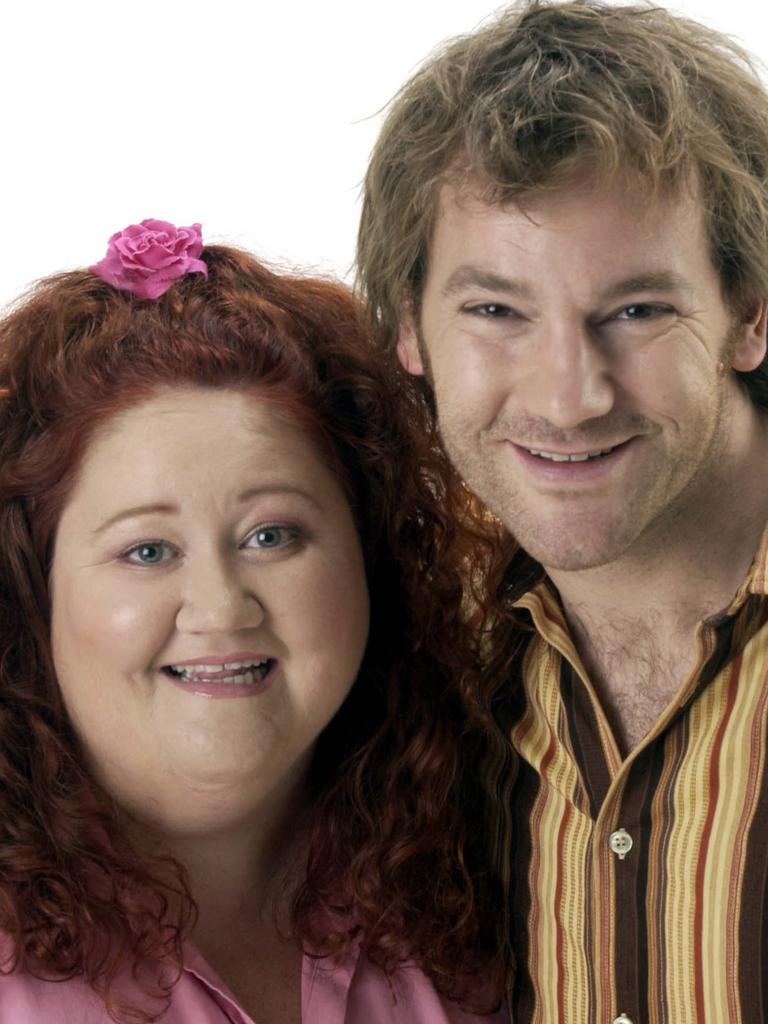 Lisa "Milly" Millard and Anthony "Lehmo" Lehmann back in the day.
The Bay FM Morning Crew in Geelong: Lisa "Milly" Millard and Hayden Miller.
"She's naturally funny, has an infectious laugh, quick wit and the ability to make everyday occurrences funny." That's what Mix 102.3 boss Chris Cotton said back in 2013 when he announced that Millard would be replacing Jodie Oddy while Oddy was on maternity leave. You could say the same today. Before that the amiable presenter was on Triple M with Grant Cameron and Jars, and before that SAFM with Lehmo. Basically, she's had a crack at everything.
These days Milly rules the airwaves in Geelong, joining Mark Hyland as the co-host of the bay93.9 Morning Crew.
FUN FACT: Milly's offsiders list reads like a who's who of TV and radio – Paul Murray, Peter Helliar, Jules Lund, Mark Holden, Dicko, Larry Emdur, Fifi Box, Eddie McGuire and Dave Hughes.
BELINDA HEGGEN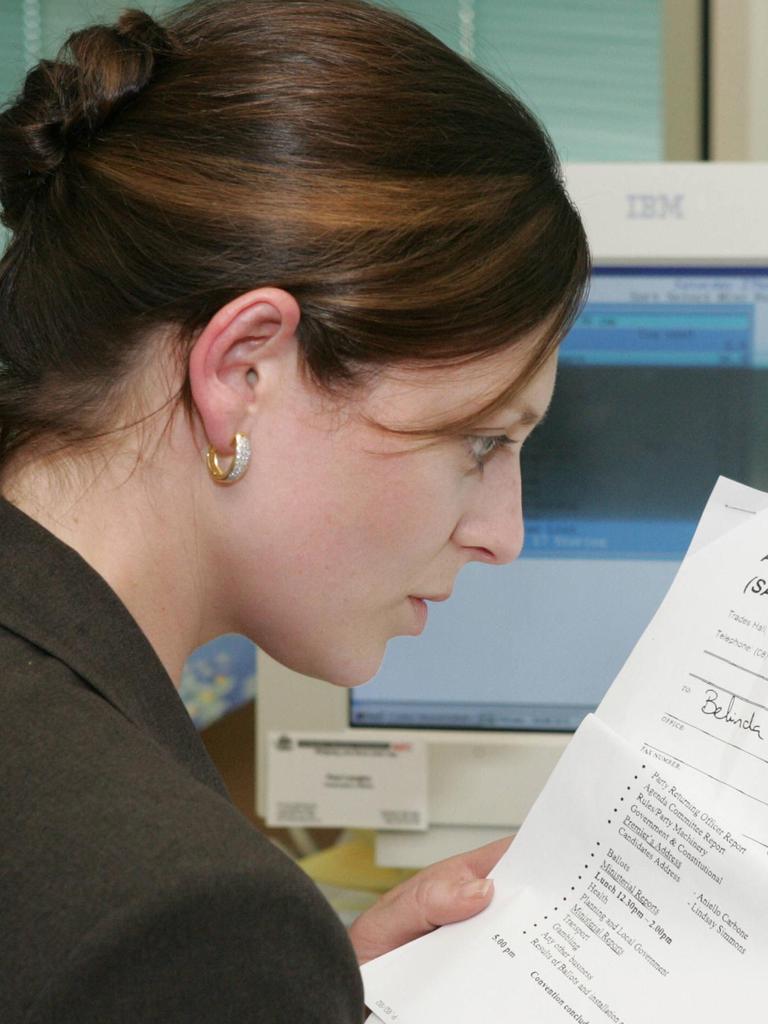 Belinda Heggen during her days as a journalist at the Sunday Mail.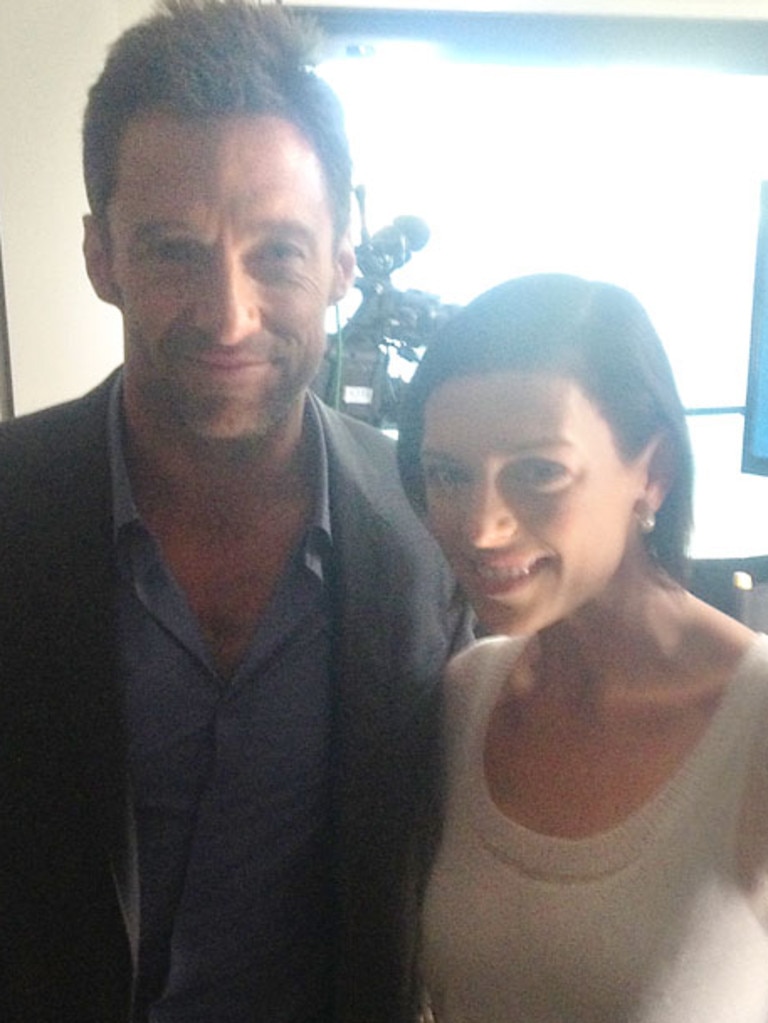 Belinda Heggen with actor Hugh Jackman during her radio days.
A journalist by trade, Heggen is probably best known for reading the news on television. These days the former Sunday Mail journo strolls the corridors of power as a senior media adviser for treasurer Rob Lucas. She did, however, have a high-profile radio stint, taking over Amanda Blair's afternoon slot on FIVEaa.
It was quite a coup for Heggen given that Blair's fill ins had included such high profile names as Kevin Foley and Amanda Vanstone and it came at a very good time, given she'd just been shown the door by Channel 10.
"It was sad to leave. I went in one night on my own and cleared out my wardrobe and my desk because I didn't want a fuss," she said at the time.
"But I don't dwell on that sadness, it's just one of those things. There are no hard feelings. Media is a fickle business and I don't take it personally."
FUN FACT: Heggen achieved global viral fame after hilariously shooting down fellow newsreader Mark Aiston live on air in 2011. "Belinda, I just don't understand how something so small can be so impressive," Aiston said of the Ashes urn. "Well Mark, you would know about that," Heggen shot back. Snap!
TONI TENAGLIA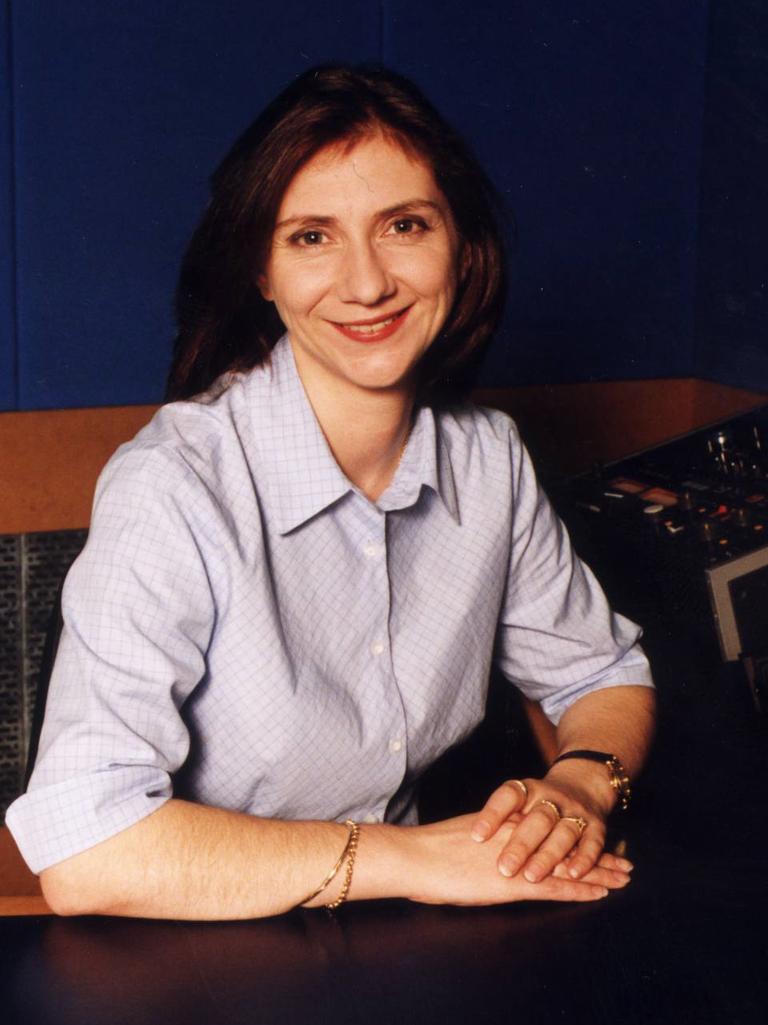 Toni Tenaglia in her Adelaide radio days.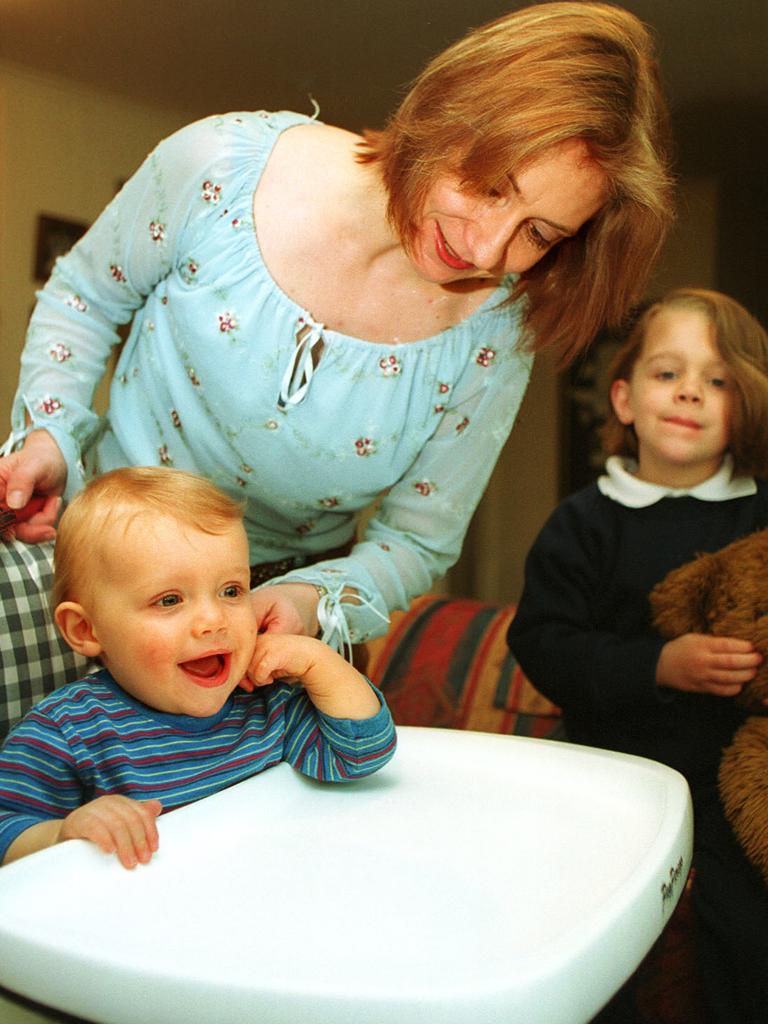 Toni during her SAFM music director days with children Josh and Jessie in 2002.
Toni is a radio jack of all trades, working across several stations – on air and behind the scenes – in the UK, Ireland and Australia. Her Adelaide history involved stints on both SAFM and Triple M. On SAFM Tenaglia worked alongside radio legend John Vincent and the now mega-famous Adam Hills, cranking out the rock and telling people where they could grab an ice-cold can of Coke from one the station's beloved Black Thunders.
These days Tenaglia is a mum with three kids as well as the high-rating afternoon announcer on Melbourne's Gold 104.3.
FUN FACT: Toni finished 10th in the all-female Australian Grand Prix celebrity race in 1994.
LISA FERNANDEZ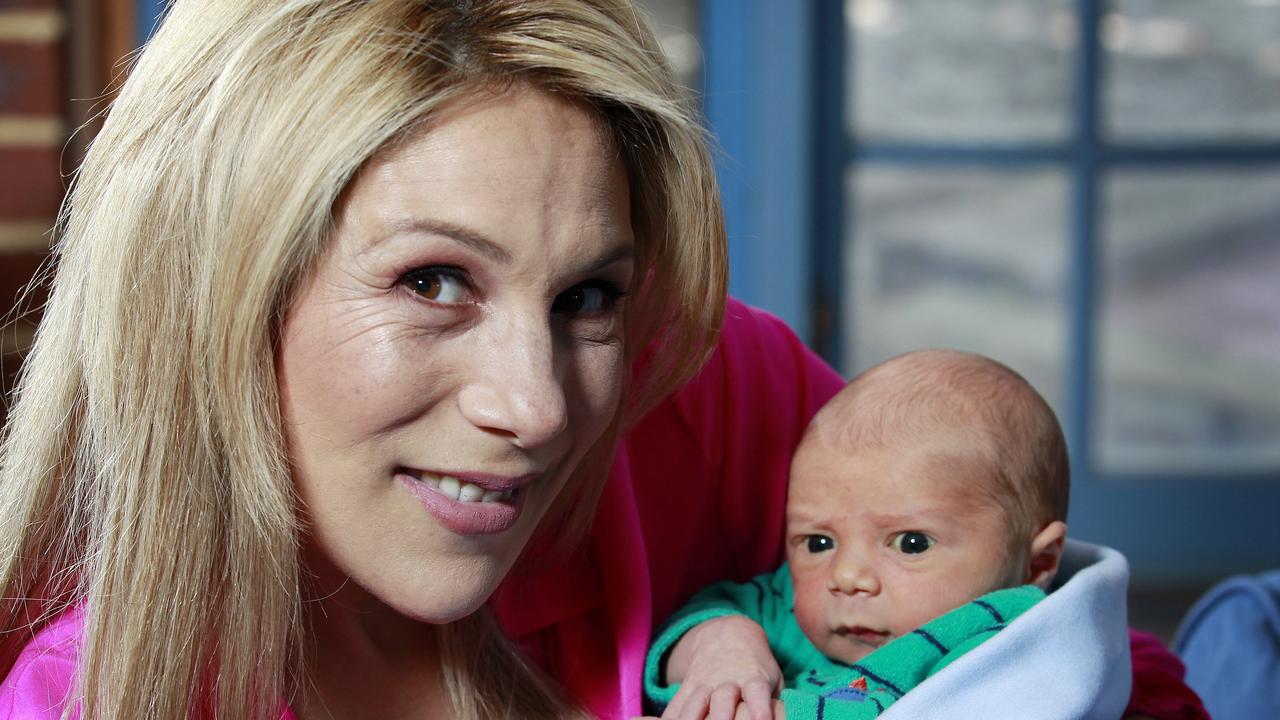 Lisa Fernandez with her then newborn baby Hudson, in 2016
Perth girl Lisa Fernandez got her start in community radio before working for Triple M in Brisbane for a couple of years and then at Star FM in Port Macquarie. But it was 2004 when she landed the morning shift on new station at the time Nova 919.
Before moving to her new hometown, then 29-year old Fernandez said she spent time reaseching as much about Adelaide as possible by going to the footy going and learning how to pronounce suburbs "like Keswick".
The reseach paid off and Fernandez was soon promoted to the breakfast show alongside Ryan Fitzy Fitzgerald and Jules Schiller.
She served on breakfast for several years before heading back to Perth where she lives with her two children and is still a radio and TV regular.
FUN FACT: Lisa blogged candidly about her radio days saying she was often forced to lie about her real age. ":My co-hosts at the time were called into a private meeting and issued the exact same directive. For f**k's sake don't let her REAL AGE BE KNOWN TO THE LISTENERS," Fernandez wrote.
"I've been given an age by a radio boss (early 30's) and told to, "Stick with that for a couple of years…it's better for the demographic". Errrr sure. Let's not worry for one second about my fragile, damaged, on-the-way-to-the-psych-ward ego."
AMANDA BLAIR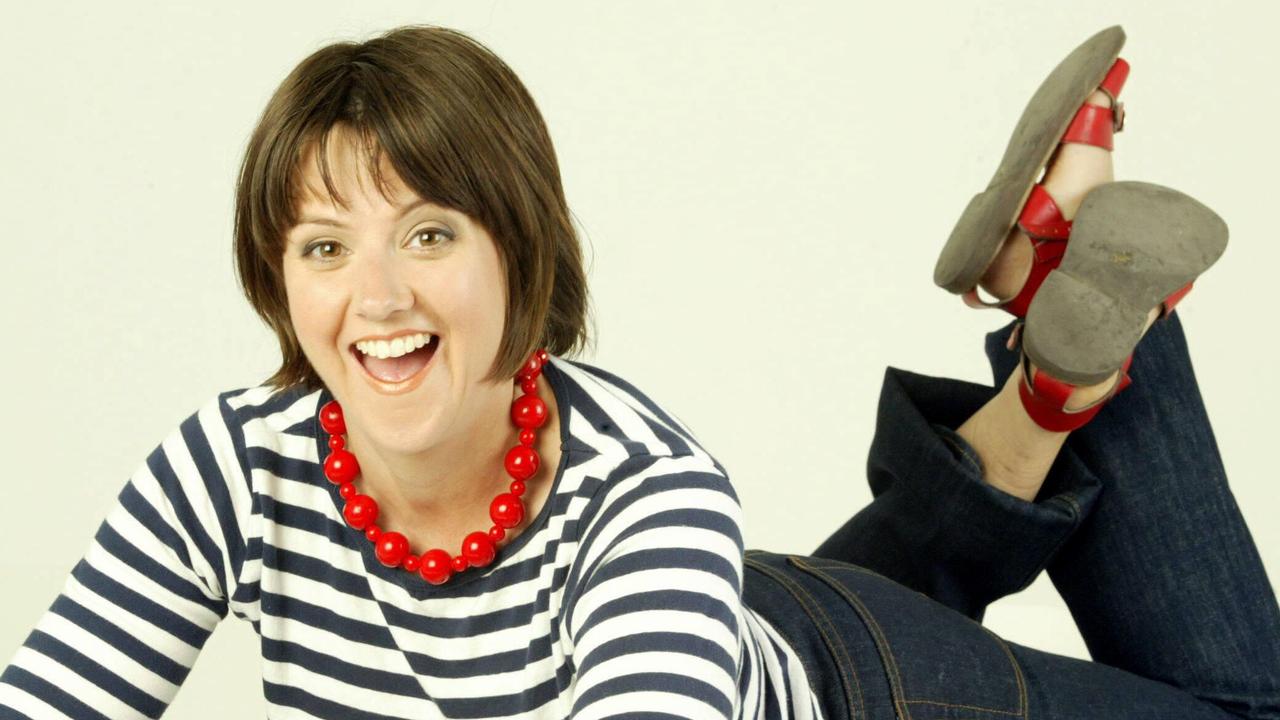 Amanda Blair.
No look back at the stars of SA would be complete without mentioning one of Adelaide's biggest ratings success stories, Amanda Blair.
Then living in Melbourne, Blair made an appearance on Triple M to promote her book The Essential Pauline Hanson and was soon snapped up by Austereo to head up the SAFM breakfast show alongside Paul Gale and James Brayshaw. By the end of 1998, the show was number 1 and it stayed that way until Blair left in 2003.
Blair also served on various boards around Adelaide including the Adelaide Festival, Social Inclusion Board and Independent Gambling Authority as well has raising millions for the likes of Catherine House and the Adelaide Women's Prison.
In 2007, she made a return to the airwaves taking over the afternoon shift on FiveAA, during which time she was the only woman on commercial talkback radio in Australia with their own program.
But the blokey world of radio eventually took its toll with Blair saying in 2015, three years after she left radio, that one incident with a radio boss finally cemented her decision to quit.
"Although the ratings were healthy, we had our first female Prime Minister and I often got exclusive interviews.
"He had a "feeling" that the audience didn't like women who talked about politics," Blair wrote.
"No research, no science, just a 'hunch'. I bit my tongue, stifled a laugh and asked him what he wanted me to talk about instead? He paused for a moment and replied, "Oh CAKES and HAPPY THINGS".
Sadly, FiveAA still has an all male line-up in 2021.
FUN FACT: Blair is a co-founder of the Dulcie Bus selling secondhand clothing to raise money for Hutt Street Centre and Centacare. Dulcie has recently opened a store on Grange Rd.
JASON SNOWY CARTER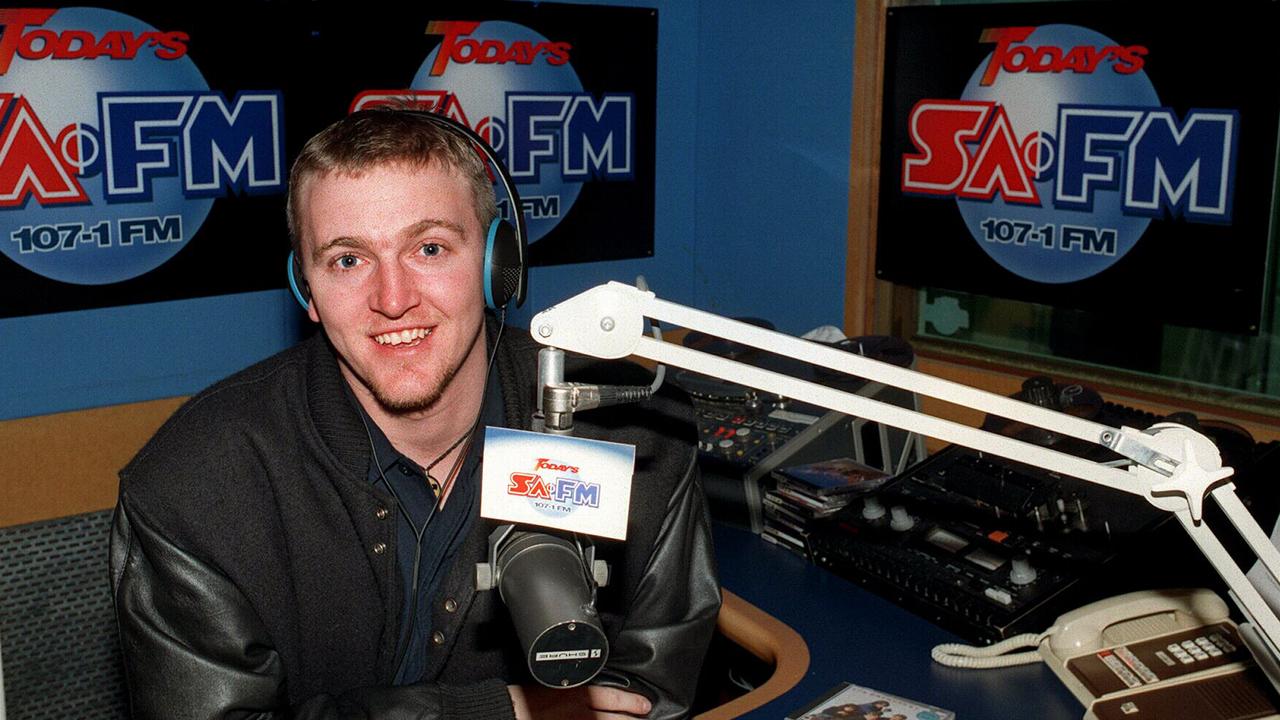 Jason ("Snowy") Carter, behind the mic at SAFM.
Growing up in the northern suburbs of Adelaide, Jason Snowy Carter was 17 when he started volunteering at KAFM answering the phones. And so began a 25 year career in the industry.
Snowy was once the youngest afternoon announcer on SAFM and also did a stint at sister station Triple M, but things really kicked up a gear when he went to Tynte Street to join Mix 102.3 as the afternoons announcer.
Enjoying healthy ratings in his time slot, it wasn't long before Snowy was promoted to the breakfast show alongside former Channel 7 newsreader John Riddell and a young Jodie Oddy (or Blewett as she was known at the time).
The trio went on to have the highest rating show in town.
At the same time Snowy was a regular MC at a slew of Adelaide corporate functions and various nightclubs – most notably the Friday retro nights Greed at The Planet nightclub alongside fellow radio icon Sean Craig Murphy.
Snowy and Jodie both survived numerous line up changes on the Mix breakfast show with Mark Aiston joining for a stint before being replaced by Mark Sodastrom who still remains with the show.
Snowy now lives in Melbourne with his family and is enjoying a successful career in real estate. "There are some similarities to radio; it's a people business and it's about communication. It's also a fun, evolving industry," he said at the time.
FUN FACT: Snowy and his wife Kate once owned the famous Hahndorf Farm Barn In the Adelaide Hills. There were even talks about basing a reality TV show around the venture in the mid 2010s.
BAZZ AND PILKO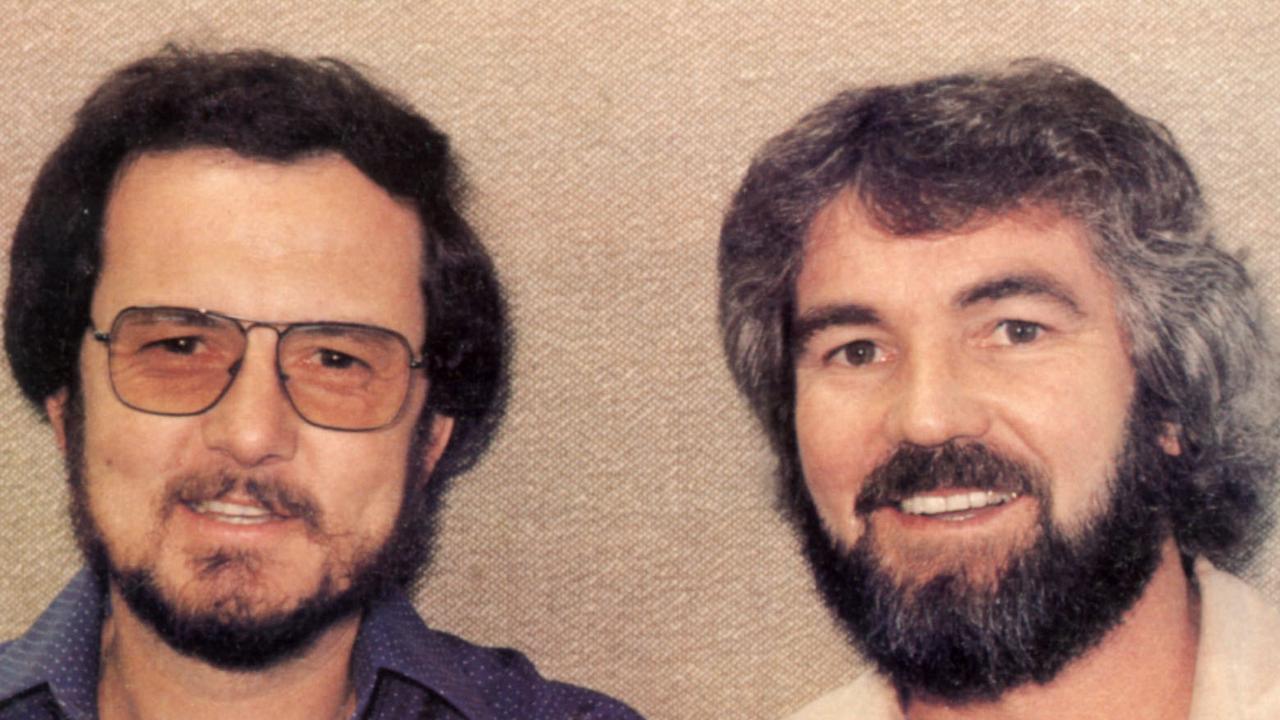 Barry "Bazz" Ion and Tony "Pilko" Pilkington in the 1980s.
When it comes to radio icons, they don't get much more legendary in SA than Barry Ion and Tony Pilkington (not to mention their long time collaborators like the infamous Peter Plus).
The duo ruled the airwaves for the best part of two decades across several radio stations in two states. At one point The "Bazz & Pilko" show became one of the most successful in Australia, drawing a whopping 42% of the listening audience here in South Australia.
The duo met in 1976 and were teamed up for a one off special on Good Friday for 5AD. The station manager then decided to experiment and threw Bazz and Pilko together and put them into the breakfast slot.
5AD's ratings took a hit when Bazz and Pilko defected to rival station 5KA in 1983 but the duo's biggest move was to Sydney radio station 2UW in 1985, where they lasted until 1993.
They returned to Adelaide's FiveAA, until their final show in 1997.
Pilkington stayed on with the station to form a decade-long partnership with Mr Adelaide himself Keith Conlon, chalking up 45 No.1 ratings in a row for their last five years. Pilko has recently returned to FiveAA in the last year hosting the afternoon shift after previously announcing his retirement and briefly moving back to Sydney.
FUN FACT: Bazz and Pilko reunited in November last year for a one off show raising money for Variety, the Children's Charity