27 June 2023
Xtra Insights Wangaratta Survey 1 2023 has The ACE Radio Network's 102.1 Edge FM well ahead in all age groups under age 65. ABC Goulburn Murray, with 9.9, is Edge's (21.9) nearest competitor, with 3NE third with 9.1. 3NE and the ABC dominate in 65+ listeners.
102.5 Edge FM had the highest cume audience, nearly 32K, more than double the ABC, 3NE and triple j.
The Edge's syndicated breakfast show of Gabi and Dan (22.7) led the way across all mostly local day parts and weekends with triple j just pipping them in evenings.
This is the Wangaratta region's first survey by Xtra Insights.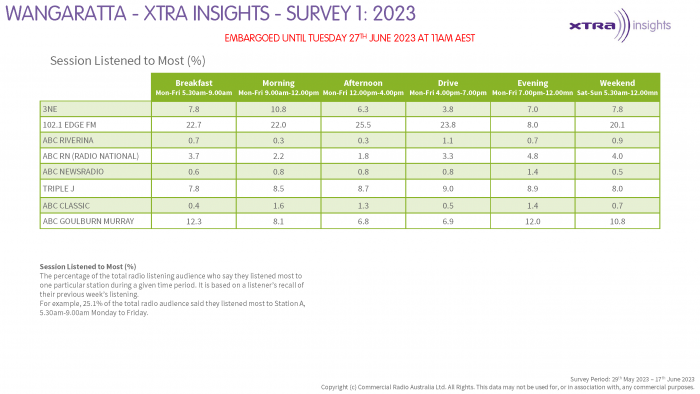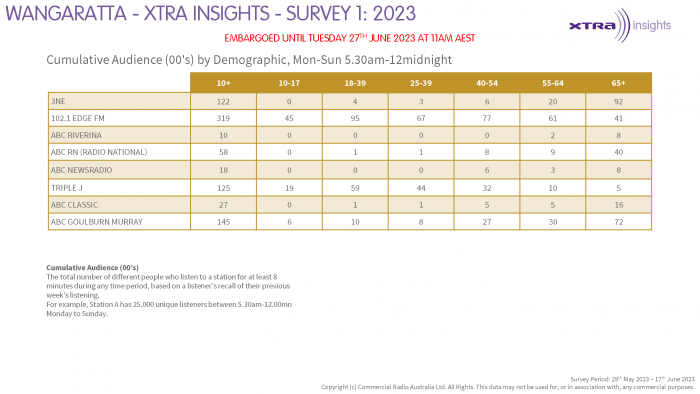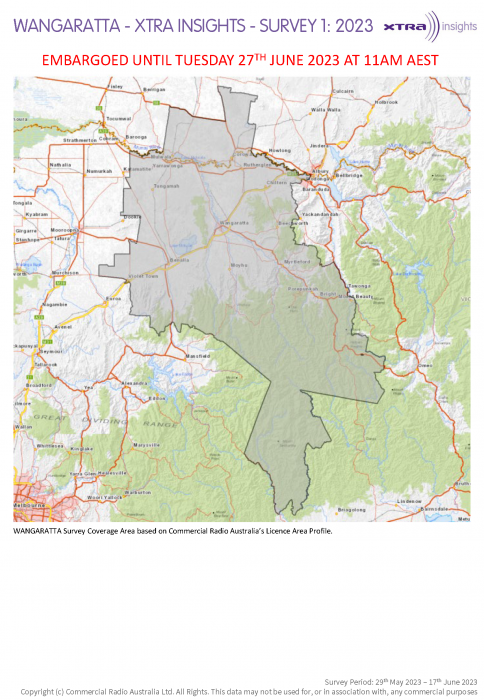 Read more at: https://radioinfo.com.au/news/102-1-edge-fm-dominates-in-wangaratta-xtra-insights/ © RadioInfo Australia